Childrens Writing Competition Entries
LOUIS THE FROG'S WRITING COMPETITION FOR CHILDREN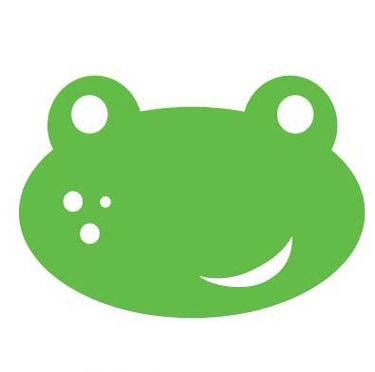 Compeition Winners:
Nursery Catergory:
Jude Brown Age 3 1/2
Reception - Year 1 Category:
First - Callum Hood from Nacton CEVC Primary School
Second - Thomas Hall from Tredworth Infants School
Year 2 - 3 Category:
First - Sophie Bark from Micklefield Primary School
Second - Richie Cole from Alderman Davies CIW School
Year 4 - 6 Category:
First - Georgia Adams from Longhorsley First School
Second - Romi Gooden from Nacton CEVC Primary
Prizes for best illustrations and hand writting awarded to:
Jasmine Hale from Marchwood Junior School
Ayla Khan from Furzedown Primary School
Toby Green from Osgodby Primary School
Daniel and Joshua Beesley
Winners will be contacted shortly with details of their prizes. Early bird prizes and prizes for best illustrations and handwriting will be sent out shortly.
Thank you to everyone who entered into our competition. Louis the Frog really enjoyed reading all of your stories!
Take a look below to see your entry! For school entries please scroll down to see all your students entries together.
Vanshi, Age 7 from Enfield

Gracie, from Gloucester

Thomas, from Gloucester

Jude, age 3 from Cardigan

Daniel B, Age 6

Leila C, Y 2 -Winchester

Edwin

Joshua B, Age 7

Jasmine H



Osgodby Primary School Writing Competition Entries
Well done to Osgodby Primary School for sending in lots of entires to our writing competition! Take a look at the entries below from Miss Doyle and Mrs Pearsons classes. Miss Doyle's class: Dillan, Year 1 Holly, Year 2 Iona, Year 2 Iso...
Bawdsey Primary School
Thank you to Bawdsey Primary School and their teacher Ms Smith for sending in entries to our Children's Writing Competition. See the entries below - click the images to open. Sami & Millie Thomas and Sam Freddie, Year 3 Izaak, Year 4 ...
Alderman Davies CIW School
Miss Gwyther and her year 2 class from Alderman Davies Church In Wales Primary School has sent in some fabulous entries for our Children's Writing Competition. Take a look below and click the images to see the full story! Abigail Cerys Amber &nbs...
Micklefield Primary School
Micklefield Primary School in Leeds have sent in entries for our writing and gardening competition. Have a look at the entries below. Amelia, Year 3 Holly, Year 3 Jack, Year 3 Logan, Year 3 Lucy, Year 3 Megan, Year...
Furzedown Primary School
The entries from Fuzedown Primary School were fantastic and we enjoyed reading them! Take a look at their entries below. Avigail Ayla Emaad Evie George Gwen Jacob Kellina &nbs...
Nacton Primary School
The Children at Nacton Primary School had certainly been busy with their pens and paper and sent Louis a lot of entries! Take a look at their entires below sorted into years. Reception Cameron Ellie Emma Zainab Year 1 Aaminah ...
Longhorsley St Helens First School
The fantastic entries from Longhorsley St Helen's First School are all below. Look below to see if you can spot your entry! Amelia Anna Caleb Ciara Dylan Ethan Eve Georgia ...