Older Childrens Garden Spade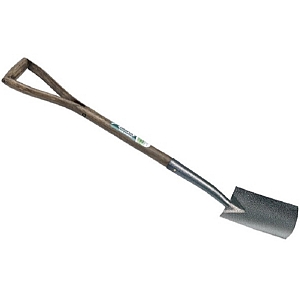 A traditional childrens metal garden spade. Giving children quality tools to use is the ideal way to build on their enthusiasm for gardening.

This spade is specially designed for youngsters aged 7 years and older. The only downside to this is that you may find it is of a better quality than your own spade!

This digging spade is not a toy and should only be used under the supervision of an adult. Other tools in the Apprentice Gardener range include rakes, hoes, rakes, trowels and forks.

Save 10% on our Gardeners Apprentice tools by buying a set of Gardening Tools for Older Children.
Spade L: 82 cm (approx)
Adult supervision required
Suitable for children over 7 years of age
Delivery options
Standard Delivery

£4.49

Express Delivery

£8.95

Highlands, Islands & N.I.

£12.99
Mainland UK (excluding Highlands)
For full details of our delivery options click here
You may also like
Customer Reviews





percect spade
Reviewed by brenda cook
perfect for my 7 year old grandson who is known as the demolisher merchant but didnt brake those tools perfect. thank you.
May 2016





Miss Pointon
Reviewed by Dorothy Pointon from Whitefield
I wish I had a spade like this when I was Jacobs age.

The perfect tool for a junior gardener. Appeals to the energetic and constructive/destructive nature of a young boy.
Not that I want him to dig a pond just yet as his father did.

May 2014





Reviewed by Lotte Large from Norwich
Brilliant product, fast delivery - all round great service!
March 2013





Childrens Metal Garden Spade
Reviewed by Sam Whitehead from Silverton Primary School
These spades have made such a difference to our school gardening club. They are a perfect size for primary school age children, easy to use/hold and superb quality. We hope to be ordering a few more next year!
March 2012
Try these categories:
Gardening for Children
Childrens Garden Tools
Gardeners Apprentice Tool Sets