Pintoy Wooden Toys for Children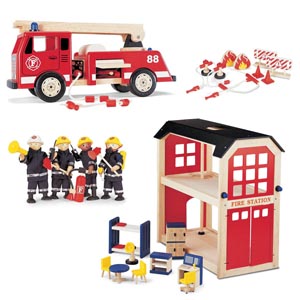 In 1987 Pin international began production of their Pintoy and Pin Furniture range. Since then the desire of customers for traditional wooden toys has expanded along with the stunning range of toys offered through the Pintoy collection.
Since starting production Pin International have continuously strived to improve the products that they offer to customers not only through the way the products have been produced but also through the sourcing of the materials.
Pintoys are made using rubber wood trees that are only cut down when they have stopped producing latex. Rubber trees convert carbon dioxide into rubber latex and when the tree stops producing the latex they can be cut down and replaced making Pintoys an environmentally friendly natural product.
Pintoys are made to a high standard and are beautifully finished with every detail in mind. Pintoy produce their products with a traditional element in mind making them durable, fun, and educational for all ages.
To see our range of Pintoy toys go to our Pintoy category at www.SpottyGreenFrog.co.uk.