Environmental Fun With Pintoy Toys
---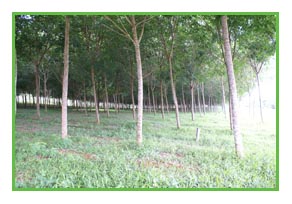 Spotty Green Frog is expanding its beautiful range of Pintoy, the environmentally friendly and fun collection of rubber wood toys for children.
Pintoy toys are made from rubber wood, a material which is considered to be a gift of the rubber tree as it reaches its prime age and stops the production of latex.
The rubber trees are managed in ecologically protected plantations throughout the south of Thailand and are replanted as they are cut down making Pintoy toys not only fun for kids but also environmentally friendly.
Pintoy carry out various stages to reach their final product, including drying of the wood, to remove excess moisture that could cause bacteria to form, shaping of the wood to remove sharp edges, and finishing the toys off to a high standard with non-toxic paint making the Pintoy range safe and exciting for children.
The Pintoy Children's Puppet Theatre allows children to create innovative and entertaining fun, its bright colours invite children to interact and play using a toy created with the environment in mind.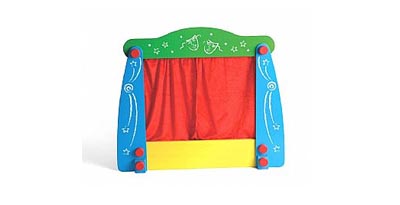 The Toy Safari Set from Pintoy lets a child's imagination loose with brightly coloured animals, huts, trees and rangers. With a mix of rubber wood and fabric, children will find the set irresistible and beautiful in design.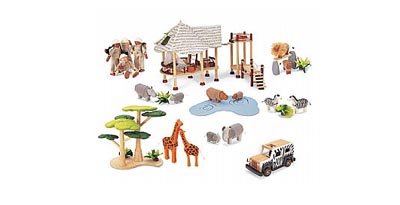 Pintoy create their toys with education in mind, allowing for parents to choose challenging yet fun toys to encourage learning and creativity whilst playing. Pintoy ensure that all toys are made to a high standard to ensure they are durable even with the toughest of children!
To see our full range of Childrens Wooden Toys click on the link.