Soil & Potting Scoop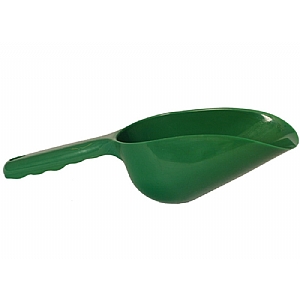 This multi function scoop is an extremely useful piece of kit to have in the garden. Suitable for a variety of tasks, it is ideal for scooping compost into pots, troughs and hanging baskets with the wide deep shape ensuring minimum spillage.
It is also the perfect tool for transplanting seedlings, with the curved shape and smooth edges minimising damage to roots. Manufactured from durable plastic, it is easy to clean, will not rust or rot and with care, it will last a lifetime.
Delivery options
Standard Delivery

£4.49

Express Delivery

£8.95

Highlands, Islands & N.I.

£12.99
Mainland UK (excluding Highlands)
For full details of our delivery options click here
You may also like
Customer Reviews





Very big and durable
Reviewed by Lindsay from Nottingham
A bit large for planting for a school but great for digging out holes!!
Kids love them
March 2015
Try these categories:
Propagators, Seed Trays & Plant Pots