Older Childrens Dutch Garden Hoe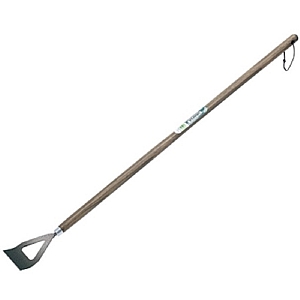 Apprentice Gardener gardening tools for children are designed specifically for children 7 years and older.
This childrens dutch hoe has a solid ash wooden handle. The tools are designed for gardening rather than play and the children should use them whilst working alongside a supervising adult.

We stock a range of other garden tools from this range including rakes, spades and forks. Save 10% on Gardeners Apprentice tools by buying a set of Gardening Tools for Older Children.
Hoe L: 100 cm approx
Hoe Width: 10cm approx
Carbon Steel Head
Adult supervision required
Suitable for children over 7 years of age
Delivery options
Standard Delivery

£4.49

Express Delivery

£8.95

Highlands, Islands & N.I.

£12.99
Mainland UK (excluding Highlands)
For full details of our delivery options click here
You may also like
Customer Reviews





Reviewed by Barry Taylor from DA15 8HY
actually bought this for my partner who is only 5' tall, it was perfect. as were the online site and delivery. thank you
December 2013
Try these categories:
Gardening for Children
Childrens Garden Tools
Gardeners Apprentice Tool Sets