Make Your Own Seed Packets
When the weather takes a turn for the worse outside why not stay warm and dry inside and make your own seed packets. This is a fantastic children's gardening activity that can be aimed at children of all ages.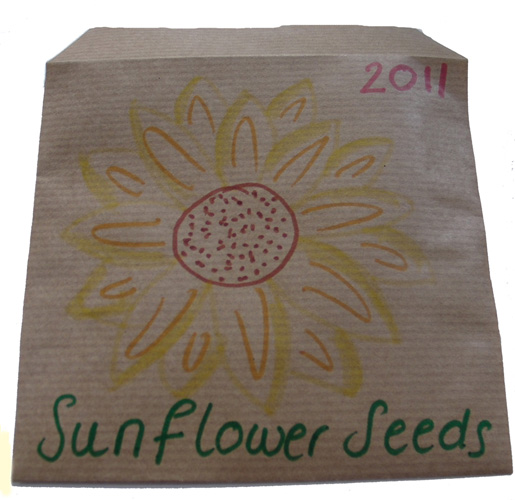 For younger children you may consider buying in some readymade brown envelopes. Give them some pictures for inspiration on what to decorate their packet with. They may consider drawing a picture of a sunflower on one packet for sunflower seeds or maybe even a carrot for carrot seeds.

For older children you may want to get them to design and make their packet first using sheets of brown paper. They can then go on to decorate them in a similar way with pictures, paints and crayons.

Make sure that all your seed packets are labelled well! You don't want to be growing sunflowers instead of carrots!

Fancy making your own seed packet from scratch? Take a look at our Seed Packet Template and instructions to get you started.

Need to some seeds to get you growing? We have a variety of Seeds for Children, a perfect present for a beginner gardener!

Or if your school would like your own seed packets designed, complete with seeds then please Contact Us for some further information.